We have a well outfitted classroom here at School of Fine Art Engraving. The classroom fits eight students comfortably. With each student having their own engraving station to work at. Each station has its own microscope, engraving system, vise stand and vise, tools, etc. Lindsay, GRS and Inset (Engraver.com) are all represented here. You can test drive all three head to head or use whichever system you prefer while taking a class. All this is set up in a clean, well organized, and well lit environment.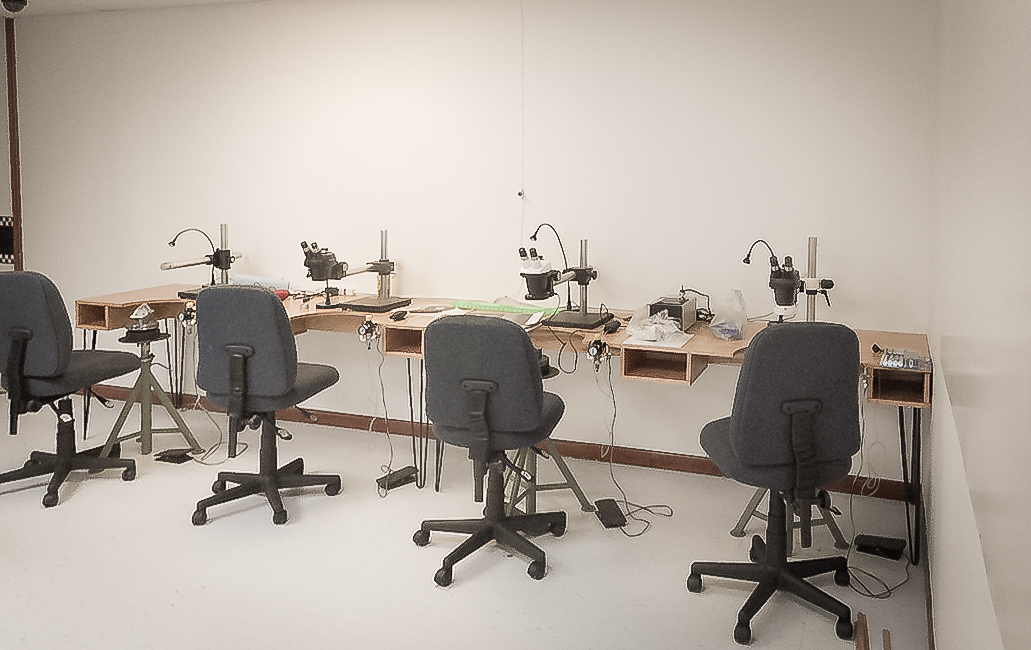 The front of the classroom host the instructor's station with a large 50" screen TV for students to view the demonstrations on. This blows the action up very large and makes the process much easier to see and thus easier to understand. This end of the classroom also has two student stations set up with GRS gravermachs and other GRS equipment.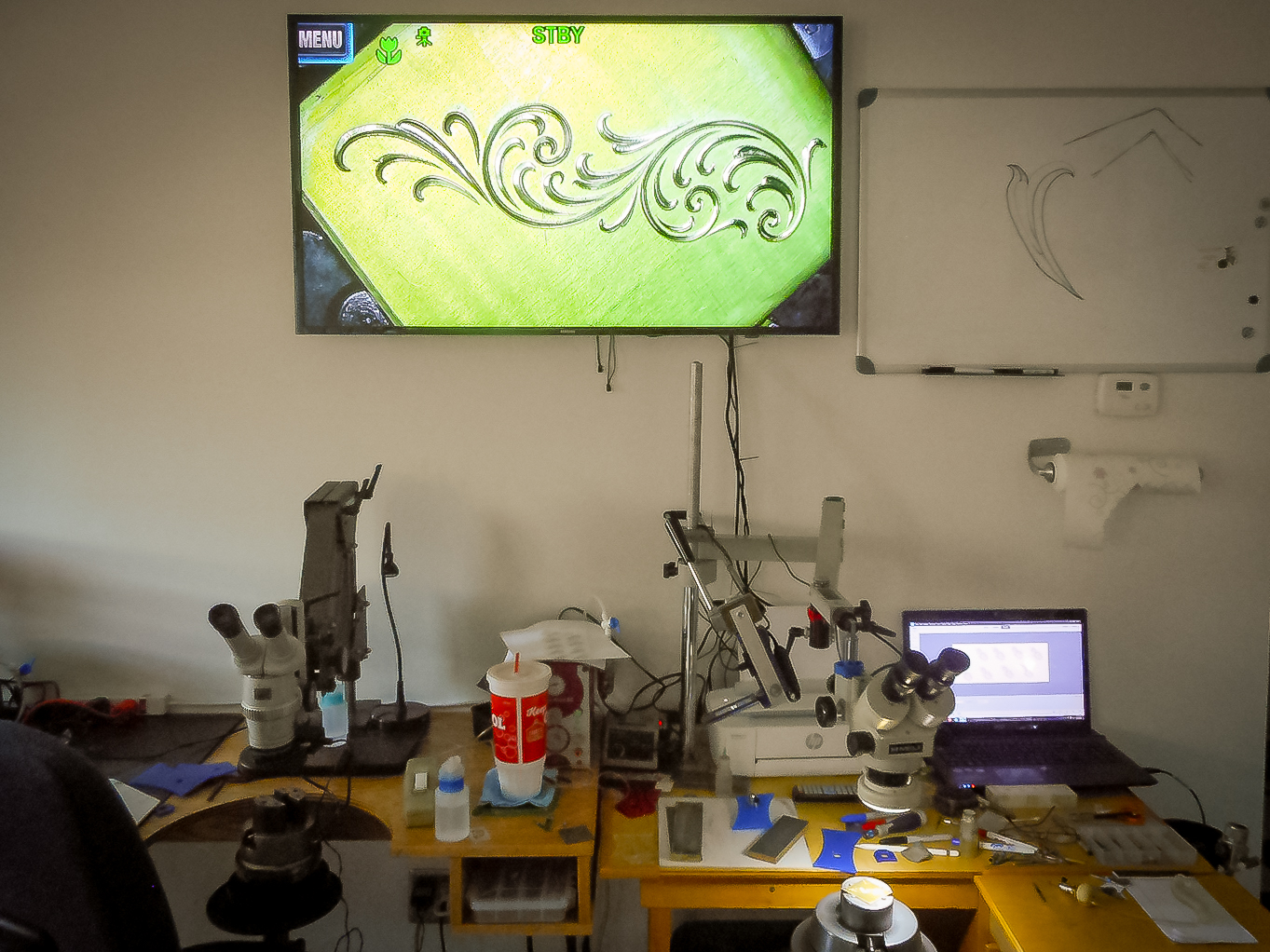 The right side wall has four student stations set up with Lindsay equipment. The back wall has a large dry erase board for explaining and illustrating processes. The left side wall, with the window and door, has two student stations set with Ensets and Lindsay equipment.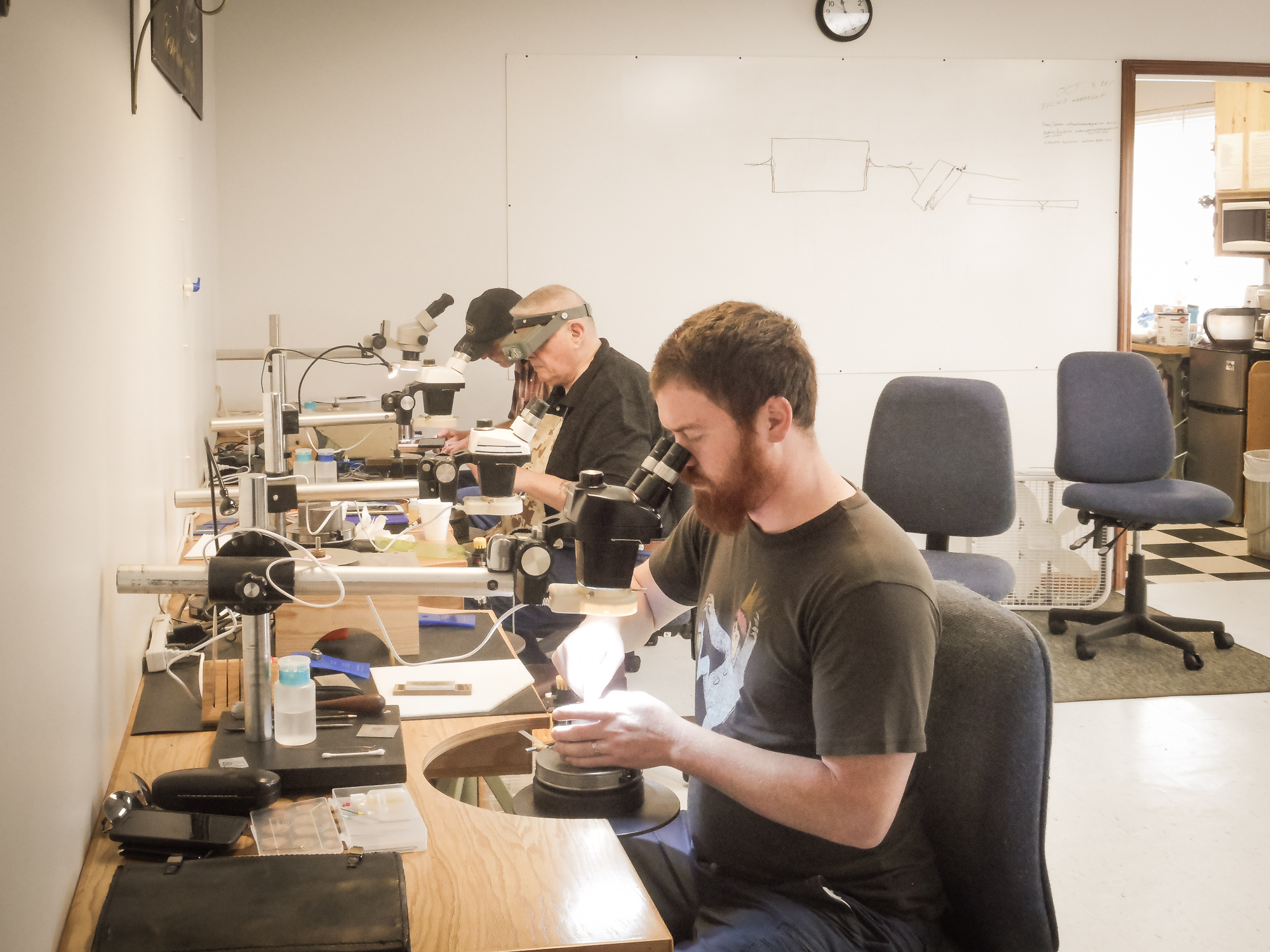 Ray's personal studio is in the next room and a men's and a women's restrooms are just down the hall.